I recently had the opportunity to invest in an embroidery machine and man am I so glad I did!! Now I really want to get a serger just to complete my process but that will have to wait a bit. I need to sell off some more projects to pay off the embroidery machine investment first. Anyways, I've been finding all sorts of things to personalize. My very first one I can't post just yet cause I don't want them to see it before it arrives in the mail. A bit of a surprise if you will. So these are a couple other things I've done today.
First, this morning I did Baby Girl's lovie.

Then I made this bag for a friend of ours. It's a memory bag for keepsakes from the little girl they lost.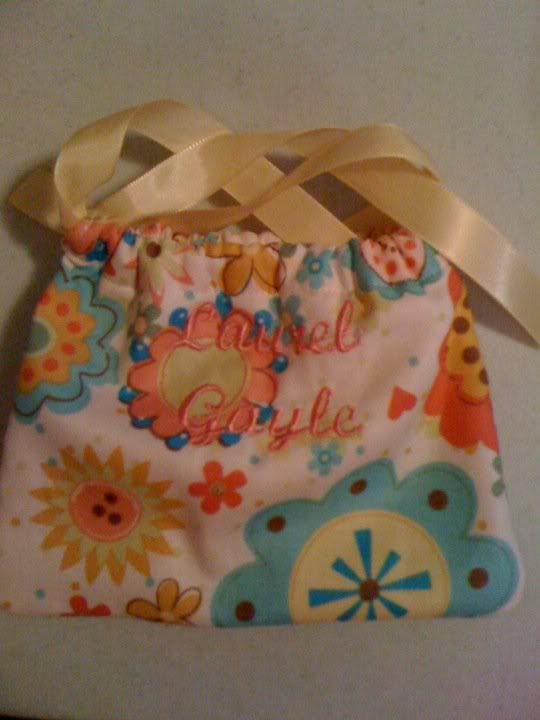 Then on to burp clothes. These are flannel on each side with a prefold diaper in the middle for obsorbancy. Turned out quite cute I must say!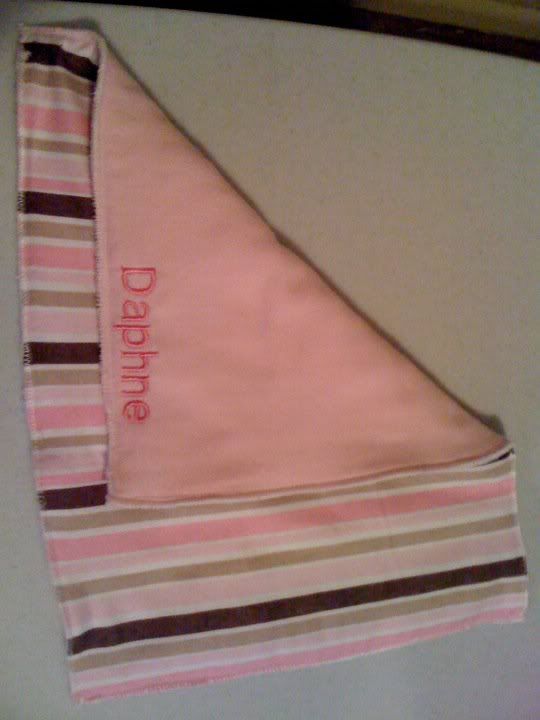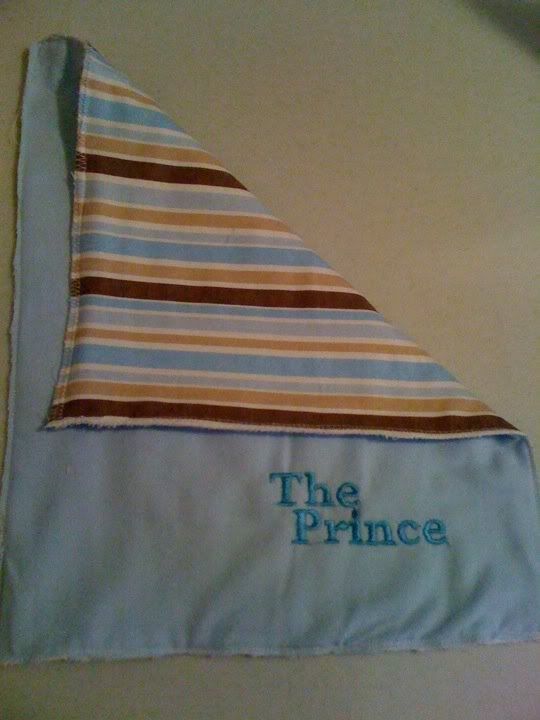 Hmmm....so what else can I do??? LOL Right now I'm limited to just a few things. There are some designs built in but I'm still thinking on how to use them. I do have some others that I bought, like Ballerina's, firetrucks, stick people, etc that I'll be able to use. I'm just waiting on a memory card that I need in order to get them from my computer to the machine. Hopefully this week!